Experience Your Home Country in Tinseltown: Exploring Iranian Businesses in LA
Los Angeles is, without a doubt, one of the most diverse cities in America, with vibrant ethnic enclaves that make you feel transported to cultures worldwide. LA offers a plethora of Iranian-owned businesses for a mouthwatering taste of Iran without leaving Southern California.
From Beverly Hills to Westwood and beyond, Iranian entrepreneurs share their heritage through authentic restaurants, captivating boutiques, and services that create a warm sense of the Persian community. Whether you're an expat craving a taste of home or simply seeking a new cultural experience, these LA-based Iranian businesses deliver.
Join us on a tour of some of the top Iranian-owned establishments blossoming in LA. It's the perfect chance to support immigrant businesses while indulging in Persian culture's welcoming spirit and rich offerings.
Homemade Comforts at Hatam Restaurant
Nestled along Westwood Boulevard, Hatam Restaurant has been a local favorite for Iranian comfort food since 1996. The cozy eatery emanates the aromas of simmering stews and tender kebabs along with the warm hospitality of Tehran.
Hatam's menu brims with Persian classics like gormeh sabzi herb stew, braised lamb shanks, saffron rice, and their unique creations. Vegetarians delight in options like baghali polo with lima beans and dill over rice. Each dish tastes lovingly homemade, evident in the complex layers of seasoning. Bright touches like fresh herbs and barberries add pops of color and tangy flavor.
At the helm is owner Parastou Hatam, who immigrated from Iran in the 1980s. Her hands-on approach in the open kitchen ensures consistency while staff know regulars by name. Swing by this Westwood staple for a quintessential taste of Tehran right in your backyard.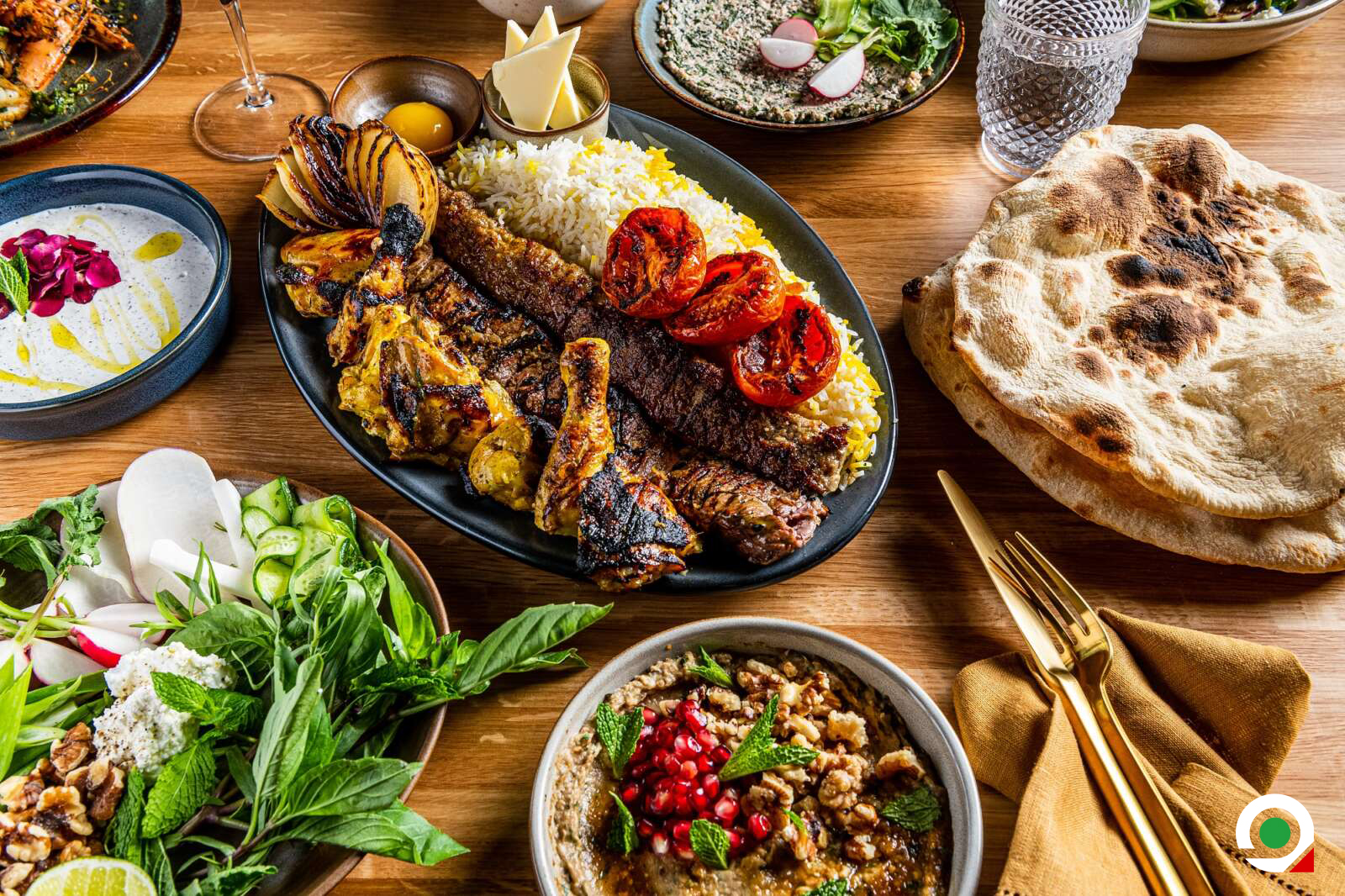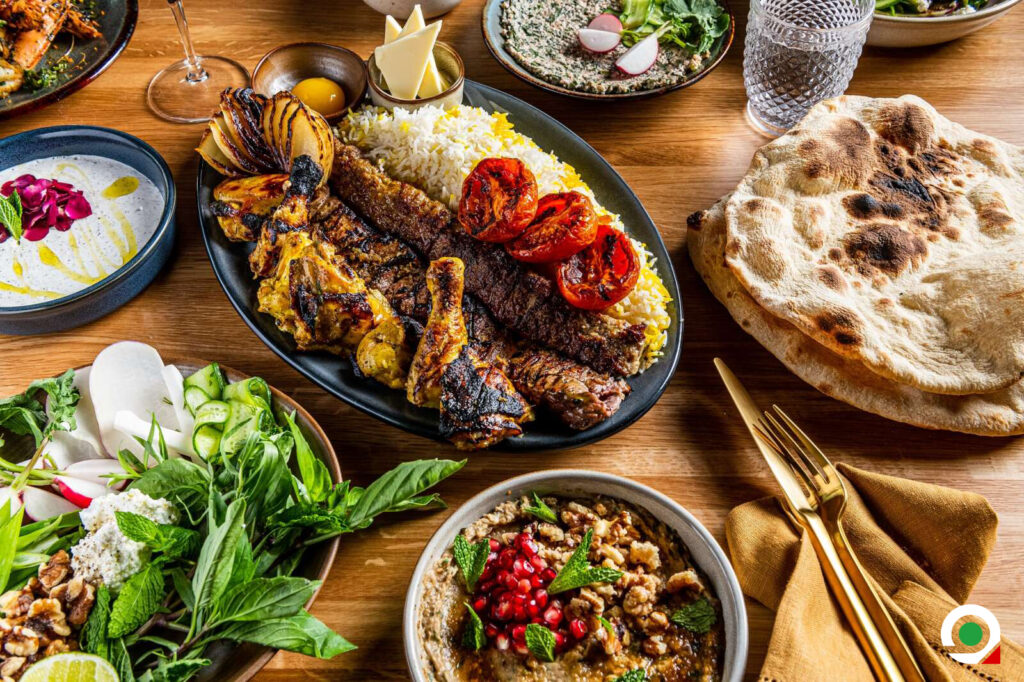 Traditional Persian Treasures at T904
A trove of beautiful crafts, clothes and decor awaits inside T904 in the heart of Westwood. Showcasing goods handmade by artisans across Iran, this vibrant boutique offers fine scarves, ornate vases, jewelry boxes, and more.
Weaver rugs in brilliant jewel tones line the floor while table runners and tapestries hang on the walls. There are unique finds like cowrie shell mirrors or hand-beaten copper lanterns to give your home a traditional Persian accent. The quality evokes the bustling bazaars of old Iran.
T904 was founded by Bita Khodadad, who immigrated to LA in 2010. Her passion for Persian artistry shines through in the shop's rotating selection of crafts. "I want to build a bridge between the people of Iran and the people of the United States through art," Bita shares. Indeed, each exquisite handicraft at T904 tells a cultural story.
For a meaningful Persian memento, visit T904 to browse their ever-changing collection of traditional arts straight from the hands of Iran's master craftsmen and women.
Authentic Persian Pastries at Naan Stop
Naan Stop Bakery is tucked into a Sherman Oaks strip mall. It offers a delectable taste of Iranian sweets and breads. Display cases combine traditionally shaped naan varieties alongside intricate pastries like gaz, Sohan, and nan-e berenji. Sweet, sticky chickpea flour halva, creamy rice pudding, and rosewater-infused desserts tempt those craving something sugary.
Owner Payman Abbasi and his wife brought their family recipes from Iran to LA in 1996 so locals could enjoy authentic Persian baked goods. Everything at Naan Stop is lovingly prepared daily from scratch using premium ingredients like pistachios sourced from Iran and saffron straight from farms near Mashhad.
This family-run Sherman Oaks gem hits the spot for a comforting Persian pastry, fragrant rice cake, or hot naan. It's the perfect place to grab delicious treats before a Persian party or to satisfy those late-night dessert cravings.
Cultural Community Hub at Toranj Restaurant
Since 1989, Toranj Restaurant in Westwood has provided a lively community epicenter for LA's Iranian population to gather for good food and company. Their cozy dining room is filled with expat regulars sharing hearty plates of kabobs, stews, and aromatic rice dishes.
Toranj's menu overflows with Iranian specialties, from skewered chicken to braised lamb shanks and an entire vegetarian section. Daily specials like salmon with saffron rice or seafood stew offer delicious surprises.
However, the vibrant, welcoming ambiance makes Toranj a true cultural institution. With Iranian music playing amid lively conversations between friends and families, it feels like a celebration of heritage. Owner Bijan Ravandi strives to recreate the Iranian gastropub vibes of his homeland. He mingles with diners as if hosting guests in his own home.
Toranj brings a mouthwatering taste of Iranian fare with a side of the Persian community spirit LA expats crave. Its downtown location also makes it a top spot for a preshow bite or post-concert nightcap. Savor the flavors!
How Can I Reach the Iranian Business Community in Los Angeles?
Here are some tips for connecting with and reaching the Iranian business community in Los Angeles:
Follow influential Iranian-American business organizations on social media, like the Iranian-American Chamber of Commerce and the Iranian-American Bar Association. This allows you to stay updated on events and openings.
Attend networking events, charity galas, or other community gatherings attended by Iranian business owners and professionals. Introduce yourself and make connections.
Partner with an Iranian advertising agency or media outlet like Javanan Magazine or KIRN Radio to promote your product/service. They have established channels.
Advertise in Persian language publications and blogs like Tehrangeles Times to reach the expat audience.
Sponsor or attend high-profile Persian cultural events like the annual Nowruz Festival. It shows your support.
Offer information sheets, web content, or ads translated into Persian to be inclusive of the community.
Support Iranian groups like charities or student associations. Giving back builds goodwill.
Collaborate with Iranian influencers who can share your brand authentically with their followers.
Learn some basic Persian phrases. Iranians appreciate when people make an effort to understand their culture.
The key is showing genuine interest in the community beyond just commerce. Relationship-building and word-of-mouth are very impactful with Iranian businesses in LA.
Conclusion
From aromatic stews to artisanal crafts, LA's Iranian entrepreneurs invite you into their culture through cuisine, crafts, and community. Supporting these immigrant-owned establishments provides an economic boost while allowing you to sample their heritage.
Explore these businesses next time you're looking for a new cultural experience without leaving SoCal. The heart of the real LA is found in local businesses like these.