Charlotte: A New Destination for Iranian Flavors
Charlotte, North Carolina, has become a new hot spot for delicious and authentic Iranian cuisine. With several new Persian restaurants opening up in recent years, Charlotteans now have the exciting opportunity to experience the rich flavors of Iran without leaving their city. This emerging food scene introduces locals to an entirely new world of food, bringing Iran's aromas, spices, and culinary traditions into their neighborhood.
An Introduction to Iranian Cuisine
It offers an explosion of herbaceous flavors and aromatic spices for those unfamiliar with Iranian food. Core ingredients like saffron, cinnamon, parsley, cumin, and lime are expertly combined in various dishes. Rice plays a central role, along with lamb, chicken, yogurt, nuts like pistachios and almonds, herbs, and vegetables like eggplant. Traditional cooking techniques involve slow braising meat for hours to achieve fall-off-the-bone tenderness and marrying contrasting flavors like tart and sweet.
Some classic Iranian dishes Charlotteans can now try locally include:
Ghormeh sabzi: A rich, herbal stew made with herbs, kidney beans, and braised meat like beef or lamb. The deep flavors come from spices like cilantro, parsley, dill, and fenugreek.
Fesenjan: A walnut and pomegranate stew often served over chicken or duck. It has an amazingly distinct sweet and tart taste.
Tahdig: Crispy roasted rice is created by cooking the bottom layer longer to get a golden crisp crust. It's topped with meat or vegetables.
-Jujeh kabab: Marinated chicken pieces grilled on skewers and served with saffron rice. The chicken gets a lovely charred exterior from the grill.
Baghali polo: Rice studded with dill and fava beans, served with lamb. It's a simple, satisfying Persian comfort food.
Ash reshteh: A hearty Persian noodle soup with beans, herbs, vegetables, and meat. It's finished with kashk, a fermented whey product that adds tang.
This is just a small sampling of the diverse flavors and ingredients you'll discover in Persian cooking. It offers something for every palate, from street food to fine dining places.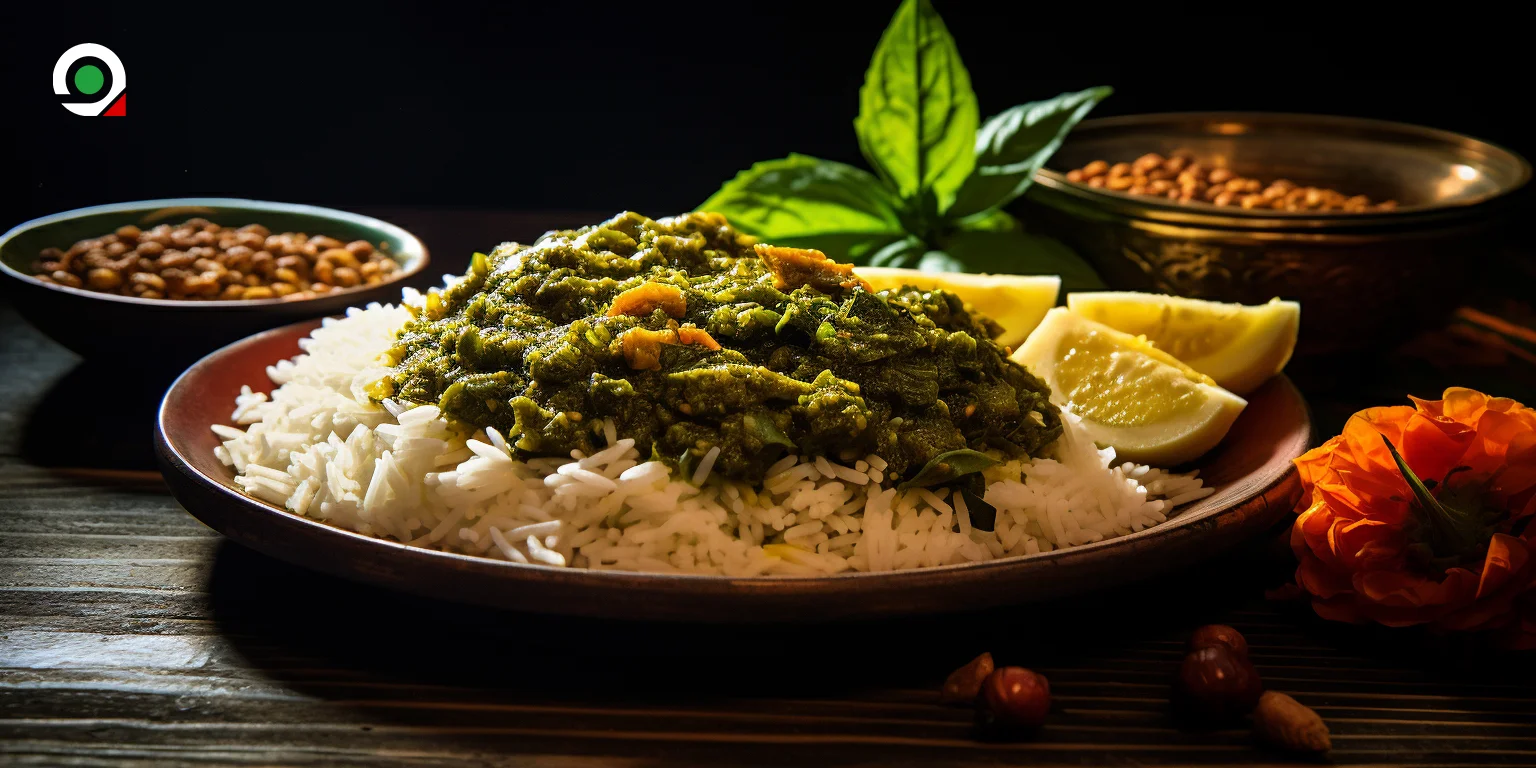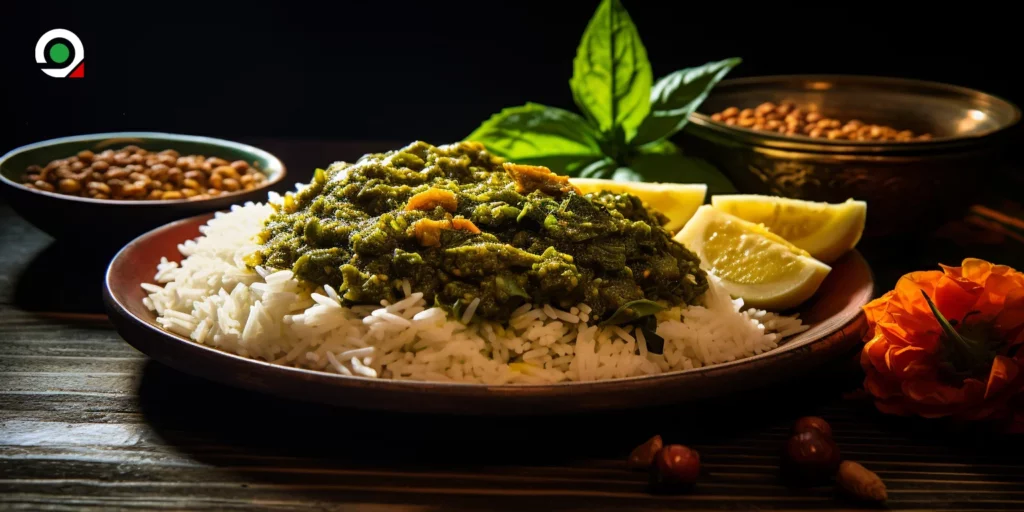 A New Wave of Iranian Restaurants
The Iranian community has been steadily growing in Charlotte over the last decade. As more immigrants arrive from Iran, they bring their cuisine and culture. This has led to an exciting boom in Iranian restaurants, introducing locals to authentic Persian cooking.
Three not-to-miss restaurants leading Charlotte's Iranian food scene:
Babylon Restaurant
This family-owned restaurant opened in 2015 and has become a staple for delicious Iranian cuisine from family recipes spanning generations. Their menu provides an approachable introduction to Persian food, with popular dishes like jujeh kabab, ghormeh sabzi, and baghali polo. The restaurant has a casual setting but attentive service. It is an excellent spot for a weeknight dinner or weekend lunch.
Shahrzad Restaurant
For delicate dining presentations of Persian cuisine, Shahrzad is a top choice. The elegant atmosphere and delectable dishes make it a go-to for a special night out. Their Pesarjan shank, slow braised in pomegranate juice, is melt-in-your-mouth tender. Creative starters like saffron scallop kebab and entrees like lamb shank khoresh elevate traditional recipes.
Zeitoon Restaurant
This newcomer opened in 2021, bringing a hip, modern ambiance to Iranian fare. Their menu infuses traditional dishes with innovative twists. Highlights include the fesenjan made with wild duck and smoked eggplant barbari with labneh sauce. The trendy digs and unique recipes make this a popular dinner spot, especially on weekends.
Transporting Your Tastebuds to Tehran
Charlotte's new Persian eateries provide an authentic glimpse into Tehran's dynamic food scene. Cooks expertly use spices and ingredients that may seem exotic to many locals. Dishes often involve complex cooking methods like low braising for hours to create a robust depth of flavor. The aromas transport you across the world to an Iranian home kitchen or restaurant.
Menus include many Iranian national dishes originating in Tehran that you won't find at other ethnic restaurants. Specialties like dizi stew, jujeh kabab with buttered rice, and ghormeh sabzi offer tastes unique to Persian cuisine. Just as Americans have staples like burgers, fries, and apple pie, Iranians have their equivalents with fesenjan, tahdig, and ash reshteh.
Trying these iconic dishes at Charlotte's new Iranian spots provides delicious insight into actual Tehran street food and home cooking. It's an affordable, immersive cultural experience without the long flight across the globe.
Bringing People Together Through Food
Food has a magical way of uniting people despite differences in background or culture. Although Iran and America have endured tensions, Charlotte's Persian restaurants build bridges in the community. Their tables welcome all guests for a taste of Iranian hospitality.
Inclusive environments like Babylon Restaurant and Zeitoon foster cultural exchange. Patrons of all ethnicities dine side-by-side while enjoying new flavors. Servers passionately explain dishes, their ingredients, and their origins. Food becomes a conduit for learning Persian traditions. Friendships form over a meal spanning continents.
These restaurants also provide gathering places for Charlotte's Iranian residents to reconnect with familiar comfort foods from back home. The establishments become social hubs for the immigrant community where young and old can bond over shared heritage.
The Future of Charlotte's Iranian Food Scene
As people continue seeking new culinary adventures, Charlotte's Iranian restaurants are poised for growth. Hungry locals have embraced the bold, herbaceous flavors of Persian cooking that diverge from typical southern cuisine. These eateries will likely expand to larger spaces to meet demand.
Their popularity indicates room for more Iranian restaurants to open and thrive. Additional specialties like kabobs, flatbreads, and street snacks could diversify future menus. Collaborations fusing Iranian dishes with local southern ingredients would further propel Charlotte's food innovation.
Food has a timeless power to excite our taste buds while exposing us to different cultures. Charlotteans are fortunate to now have authentic Iranian cuisine right in their backyard. So venture beyond the usual burger joints and make a dinner reservation for some fesenjan or jujeh kabab. Let these complex flavors transport your senses and bring you closer to understanding a treasured food tradition.
More Iranian Business in Charlotte
As Charlotte's Iranian food scene grows, more related businesses are blossoming to support the community. Persian grocery stores stocking essential ingredients like saffron and pomegranate molasses make home cooking easier. Gift shops offer imported cookbooks, ceramics, and textiles to bring Iranian culture into local homes.
Even Charlotte's baking scene sees Iranian influence with bakeries producing barbari bread, the teardrop-shaped flatbread essential for many meals. Some cafes now serve puffy, golden-crusted samanu pastries flavored with rose water and geranium.
The demand for authentic Persian ingredients and food keeps increasing opportunities for anyone wanting to establish an iranian business in charlotte. Locals' positive reception shows we have an appetite to embrace more global flavors. Our taste buds rejoice at embarking on this culinary journey better to understand Iran through its most cherished tradition: food.